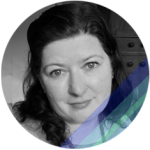 Anne Mullee
Curator
Anne Mullee is a curator, researcher and art writer based in Co. Clare and Dublin. She is curator of The Courthouse Gallery & Studios, Ennistymon, Co. Clare, and maintains an independent practice.
Current projects include 'All Bread is Made of Wood', a public art project commissioned by Fingal Arts Office Public Art Manager Caroline Cowley with artists Fiona Hallinan and Sabina MacMahon, while recent Couthouse Gallery projects include 'Young Curators', an Arts Council Young Ensembles project in collaboration with Ennistymon's three secondary schools and 'Youth Shack Tableux', a transdiciplinary project with dramatist Eleanor Feely, filmmaker James Sheppard and artist Terence Erraught. Anne has written for the Museum Ireland Journal, Paper Art Visual, and is a regular contributor to the VAI's Visual Artists News Sheet.
Her research interests include taxonomies and the intersections between ideas and the material, and she is interested in seeing work that prompts inquiry into exploring these considerations.
Sessions
May 21, 2018
Speed Curating Room (Curators marked "Full" are currently fully booked)
11.00 - 12.30
Speed Curating Room (Curators marked "Full" are currently fully booked)
14:00 - 15:30