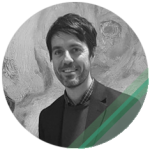 Donal Maguire (Full)
Exhibition Curator and Manager of the ESB Centre for the Study of Irish Art
Donal Maguire, art historian and exhibition curator, manages the ESB Centre for the Study of Irish Art (CSIA) at the National Gallery of Ireland. He leads the collection and programme development at the CSIA, the Gallery's repository of Irish art library and archival collections. His research interests are in modern and contemporary Irish art, the Irish diaspora, and collection management. He has published and lectured widely at a national and European level and is a contributor to the RIA Art and Architecture of Ireland. He has curated exhibitions focusing on the work of artists including William Orpen and Jack B. Yeats, and contemporary artists John Beattie and Sabina MacMahon, as well as new commissions by Sarah Pierce and Garrett Phelan.
Specialist Clinic | Career Advice + Curatorial Feedback
This clinic will be of particular interest to artists seeking feedback on their work or direction on opportunities.
Sessions
May 21, 2018
Clinics Room (Specialists marked "Full" are currently fully booked)
10:00 - 12:50