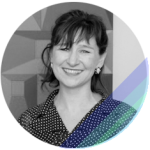 Mary Grehan (Full)
Arts in Health Curator
Mary Grehan is a curator, novelist and arts and health specialist. She is currently Arts in Health Curator with the Children's Hospital Group, From 2002 until 2016, she was Arts Director of the Waterford Healing Arts Trust, a multi-disciplinary arts programme based in the first Centre of Arts and Health in Ireland. She was also a commissioning editor for the national arts and health website she managed called www.artsandhealth.ie.
Having trained as a ceramic artist in NCAD, she has been working as an arts manager /curator in a social context since 1989. In 2005, she completed a Masters in Arts Health at the University of Central Lancashire through which she conducted a comparative study between an acute hospital and a gallery as sites for viewing art. She has published a number of articles and presented at international conferences in the field of arts and health.
Mary Grehan was the first Artistic Director of Tallaght Community Arts Centre (1995 – 2000) and was founder member and Chair of TallaFest, Tallaght's Annual Arts Festival (1997 – 2000). She curated inSite – a programme of community-led public art in Oxford and co-founded the Oxford Artist's Network (2001/ 2002). She lectured in professional practice for artists at Dun Laoghaire Institute of Art, Design and Technology, Dublin, (1999 – 2001) and has also worked as a freelance arts consultant. She was the first Curator of the National Maternity Hospital's (Holles St.) arts programme (1994 / 5). She has travelled widely and lived and worked in Japan (1991 – 1993).
Sessions
May 21, 2018
Speed Curating Room (Curators marked "Full" are currently fully booked)
11.00 - 12.30
Speed Curating Room (Curators marked "Full" are currently fully booked)
14:00 - 15:30