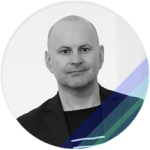 Seán Kissane (Full)
Curator of Exhibitions
Seán Kissane is Curator of Exhibitions at IMMA, Dublin. Focussing both on contemporary art and work from the post-war period, he has curated various shows bringing the work of international modern and contemporary artists to Ireland for the first time.
Major shows include the retrospective for Alice Maher held at IMMA's offsite space at Earlsfort Terrace; the first retrospective of Surrealist Leonora Carrington; and exhibition looking at the lives of Mexican artists Frida Kahlo and Diego Rivera.
An important strand of program developed by Kissane is the 'Modern Masters' Series, which presents deeply researched exhibitions on figures from our recent history, and more recently the first queer reading of Irish art with the Patrick Hennessy exhibition.
Kissane is currently researching exhibitions on Mary Swanzy, Derek Jarman and Tania Bruguera.
Sessions