Critique | 'Dear www' (Online Exhibition)
Glór, Ennis, in association with PAVED Arts, Canada, 29 October – 31 December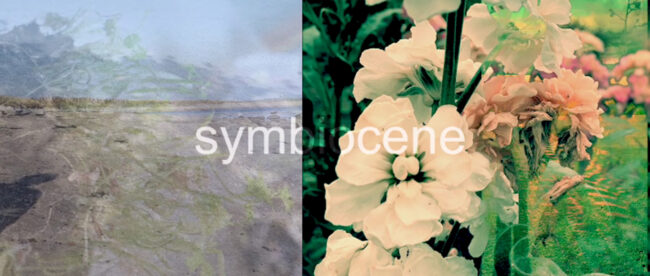 Using stories, history and digital communication involving a transatlantic connection, this exhibition creates a bridge between past and future ways of being. 'Dear www' has not been digitised due to the pandemic, nor is it simply a virtual exhibition. A partnership between glór, Ennis, and PAVED Arts, Canada, it offers a critical view of our reliance on technology, while acknowledging the value that can be found in digital channels.
Three artists from the West of Ireland and three from Canada's Treaty 6 Territories, Saskatchewan, formed durational working partnerships. Each duo responded to a historical digital art project, from a contemporary perspective. While the brief seems deceptively simple, the process of collaboration feels as though it is using an intricate rhizomatic process to uncover layers of history and tradition while questioning social, cultural, and financial politics. 
The first work, ShadowBreath (2021) by Martina Hynan and Monique Blom, responds to Char Davies' Osmose (1995). Davies's pioneering VR work operates at the interface between technology and human consciousness. Evoking a concept of embodied experience that dissolves boundaries between interior and exterior, ourselves and the world, ShadowBreath is a deeply considered and thought-provoking moving image essay. Using key philosophical and sociological references as markers, it flows like a sound wave with peaks and troughs, as if compressing and decompressing air – as if itself, breathing. 
There Was and There Was Not by Linda Duvall and Avi Ratnayake takes its cue from Olia Lialina's net film, My Boyfriend Came Back from the War (1996). Made at a time when online streaming was in its infancy, Lialina used the tools available to re-imagine the concept of cinematic montage. There Was and There Was Not is also a playful adventure with serious overtones. The user is invited to join the artists on the web as they probe concepts of informed failure and digital inertia. A network of connections, stories, sound, and visuals confront and vanquish video conference overexposure and a sense that the internet is going stale. Using linguistic devices and digital tools, such as what3words mapping¹, they expose limitations while opening new forms of communication.
Re-Visioning the Screen by Martina Cleary and Janelle Pewapsconias accesses residues and traces of pain left by settler-colonial and postcolonial systems of institutionalisation. Taking as a point of departure Susan Hiller's Dream Screen (1996) – a web-based, interactive artwork that navigates the margins of consciousness – they explore cultural relationality across time and space. Through the use of an immersive multi-media, VR environment, they engage in a process of dismantling stories and history, transforming obscure traces of the past. 
The complete project raises questions, not only about society but also about ways of art-making. At some point, in some way are we not all guilty of complacency? How can we be fully ethical human beings living in a contemporary world? While upheaval and conflict are a daily reality, simultaneously our competitive society, with its imperatives for escalation and instant gratification, embraces wilful blindness to digital technology. This project subverts the tension-filled, antagonistic relationship between our opposing accelerationist and resonant states, by recognising the interdependence of human/non-human relationships and the environment. There is a visceral, tangible invitation to question a system that tells us who we are and how to feel. Are we in danger of losing our connection to the world as we allow our inquisitive, responsive nature to be exploited by technology?
'Dear www' offers a timely revaluation and manifests as an interplay between self-efficacy and being affected, rather than just stimulated. While we are still looking at pixels, their hard-edges have new meaning. The resonance of the subject matter overrides resource-orientated temporalities. This exhibition has transcended, at least for a moment, our chronological, linear experience of time. In my opinion, the most important aspect of the project has been the opening of pathways that can allow us to feel, sense, and hear our true selves, aptly, by using one of the most potent mediums of our time.
Mieke Vanmechelen is a film artist from Kenmare, currently based between Kerry and Dublin.
miekevanmechelen.com
Notes:
¹what3words mapping uses a geocode system to identify (almost) any location with a resolution of about 3 metres (9.8 ft).