Artists Announced for PS² Freelands Artist Programme 2021-2022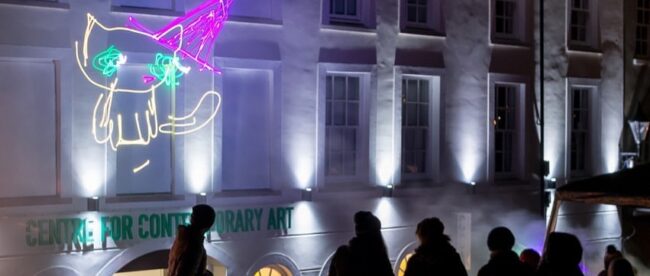 PS² is delighted to announce the names of the third cohort of artists who will participate in the programme over the next two years:
Myrid Carten, Phillip McCrilly, Helouise O'Reilly, Robin Price and Jonathan Ross.
The PS² Freelands Artist Programme is an initiative funded by the Freelands Foundation that supports creative and professional development for emerging artists based in Northern Ireland, and fosters long term relationships and collaborations between artists and arts organisations.
The diverse practices of the five selected artists represents the exciting and ambitious approaches to art production championed by PS². They will join Jane Butler, Mitch Conlon, Jasmin Märker, Thomas Wells and BROWN&BRÍ from the 2nd cohort. The artists Janie Doherty, Michael Hanna, Julie Lovett, Jan McCullough and Emily McFarland from the 1st cohort will complete the programme at the end of this year.
During their time on the programme between January 2021 and December 2022, the artists will focus on and develop significant new work. In addition to an annual bursary, each artist will receive ongoing tailored curatorial support by project curator Ciara Moloney; a travel budget; research and mentorship; attendance at two annual symposia; an opportunity to exhibit at PS² and the Freelands Foundation in London; and the use of PS²'s equipment and workshop space.
pssquared.org/…/freelands-artist-programme-2021-2022
Source: Visual Artists Ireland News