Arts Council Funding increased to €130 million in Budget 2021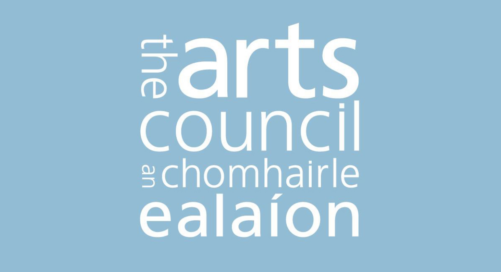 We welcome the announcement by the Government of €130 million in funding for the Arts Council in 2021. This is the highest budget ever allocated to the Arts Council and an increase of over €50 million on the 2020 budget of €75 million.
In a statement the Arts Council have said the investment would be used to support artists and arts organisations through the Covid-19 crisis, and to ensure that people right across the country could continue to engage with the arts in 2021.
Arts Council Chair, Professor Kevin Rafter said, "The funding commitment for 2021 represents a strong signal that artists and arts organisations arts will be central to the government's national recovery plan. The sector has faced extraordinary challenges arising from the Covid-19 crisis but the historic €130m budget allocation will help the Arts Council protect jobs and livelihoods as well as help key arts organisations experiencing financial difficulties as they continue to deal with the crisis in 2021.'
Arts Council Director Maureen Kennelly said, "Artists, arts workers and arts organisations have shown remarkable resilience, imagination and compassion in their behaviour during the pandemic. They continue to face immense challenges. With this increased investment, we look forward to supporting the sector to meet these challenges so that jobs can be protected, high quality work can be made and can reach the public."
The Arts Council will continue to work closely with the Department of Media, Tourism, Arts, Culture, Sport and the Gaeltacht, and on Minister Catherine Martin's Cultural Recovery Task Force, to ensure that the arts is central to Ireland's journey through and beyond Covid.
Source: Visual Artists Ireland News