Out Now! – November – December 2021 issue of The Visual Artists' News Sheet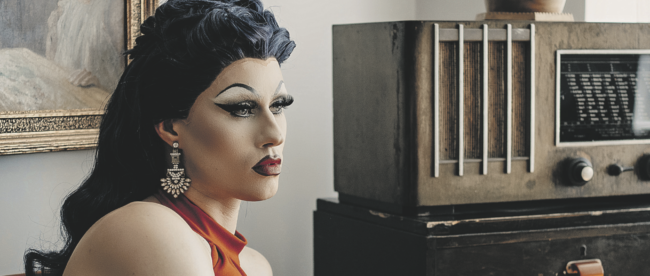 VAN's final issue of the year has just been despatched to members and arts organisations, while the digital version is now available for subscribers in the members' area of the VAI website.
You can receive a copy directly in the post, as part of VAI's membership subscription (Professional or Associate, €25/€50 per year). Alternatively, you can pick up a copy for free in galleries and art centres nationwide.
In VAN's Nov/Dec 2021 issue, we reflect on some timely exhibitions and festivals taking place across Ireland, while profiling several new organisations.
On The Cover
Aideen Barry, Klostes, behind the scenes; photograph by Martynas Plepys, courtesy the artist and Kaunas 2022, European Capital of
Culture.
Columns
The Painter's Friend. Cornelius Browne considers the marginal position of working-class artists.
An Ever-evolving Series of Projects. Pamela de Brí discusses her latest body of work, created by cycling around the Irish midlands.
Pluid: The National Comfort Blanket. Claire Halpin and Madeleine Hellier discuss their ambitious collaborative artwork.
Day Dream. The founders of trans-art in Cavan discuss the evolution of the platform to date.
Plan C: Whereabouts? Michaële Cutaya discusses the making of GMIT's MA in Creative Practice graduate show.
Momentum. Emmett Scanlon reflects on a new exhibition programme at the Irish Architecture Foundation.
Regional Focus: Sligo
Take a Walk for Me. Catherine Fanning, Arts Development Worker, Sligo Arts Service.
The Model. Emer McGarry, Artistic Director and CEO.
It's OK to be an Outsider. Emma Stroude, Visual Artist.
Conversations with Waters. Ruth Le Gear, Visual Artist.
Hamilton Gallery. Martina Hamilton, Director.
Hyde Bridge Gallery. Nuala Clarke, Chair of Board.
Queer Bodies, Rural Landscape. Bog Cottage, Artist Collective.
Exhibition Profile
Citizens of the Cosmos. Miguel Amado reflects on Anton Vidokle's recent exhibition in Rampa, which was coproduced by Sirius.
Amongst the Daughter. Jennie Guy contextualises Cecilia Bullo's show at Hillsboro Fine Art.
Critique
Pigsy, 'Catharsis of Collapse' at The Butter Market Gallery.
Emma Wolf-Haugh, 'Domestic Optimism' at Project Arts Centre.
Abigail O'Brien, 'Justice – Never Enough' at Highlanes Gallery.
Joe Caslin, Counterpart, mural at the Ulster Museum.
'Queer Mind, Body and Soul' at the National Gallery of Ireland.
Róisín Kennedy, Art & The Nation State (Liverpool University Press, 2021).
Exhibition Profile
Reliquary of Beasts. Meadhbh McNutt reviews a recent group exhibition at 126 Artist-run Gallery.
Feeling of Knowing. John Graham reviews a recent group exhibition at The Complex.
Festival
Klostės/Folds. Joanne Laws interviews Aideen Barry about her commission for Kaunas European City of Culture 2022.
Hyperobjects. Joanne Laws interviews three artists exhibiting at the PhotoIreland Festival 2021.
Member Profile  
Testing/testing. Brendan Maher speaks with Joy Gerrard about her current exhibitions.
Hypnagogia. Aifric Kyne interviews Ann Maria Healy about her recent exhibition at The LAB.
Organisation Profile
Grass Roots. Founders Mark Buckeridge and Leah Corbett discuss Muine Bheag Arts.
Dynamic Power. Matthew Wilkinson introduces The Horse – a new project space in Dublin.
Source: Visual Artists Ireland News