Barry Lynch wins the 8th King Ping Pong 2019 for DCC Arts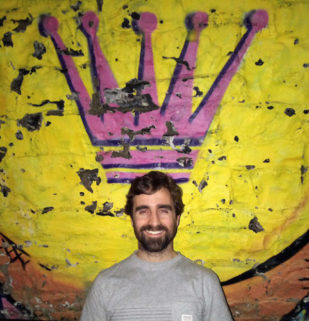 King Ping Pong announces its 2018 inter-art-organisation table tennis tournament was won by Barry Lynch for Dublin City Council Arts Office.
Sixteen competitors battled it out at the tournament, which was held on 29th November in Pallas Projects, Dublin and in addition to the championship table, included a custom-made krazy table by artist Dáire McEvoy.
Lynch beat last year's champion Paraic Leahy (for Friary House) in the final.
Winners Roll
2019 – Barry Lynch for DCC Arts Office
2018 – Paraic Leahy for RHA (Tony O'Malley Residency)
2017 – Jerome O Drisceoil for Green on Red
2016 – Will Curtis for Project Arts Centre
2015 – Peter Prendergast for Monster Truck
2014 – Nick Miller for Rubicon
2013 – Mark Durkan for Solstice
2012 – Peter Prendergast for Monster Truck
picture caption: Barry Lynch
credit: Davey Moor
Source: Visual Artists Ireland News