Bursaries Awarded to 57 Gaeltacht Artists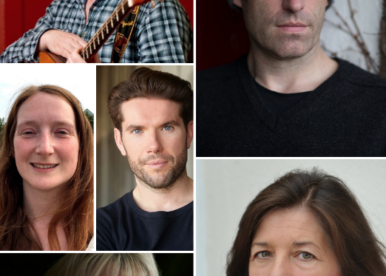 Ealaín na Gaeltachta has awarded bursaries of up to €6,000 to 57 Gaeltacht artists, totalling €280,000. These include writers, musicians, visual artists, dancers, storytellers, theatre makers and filmmakers, established and emerging artists in the contemporary and traditional arts, whose audiences spread far beyond our Gaeltacht regions.
With the Gaeltacht arts sector hit hard by the COVID-19 pandemic, additional support of €200,000 has been awarded by the Creative Ireland Programme as part of the July stimulus to substantially increase supports to Gaeltacht artists. These bursaries will support artists to create new work, undertake research, develop their practice and, where possible, undertake residencies.
Ealaín na Gaeltachta, with the support of the Arts Council and Údarás na Gaeltachta, has been supporting Gaeltacht artists for over twenty years. The Scéim Sparánachta (Bursary Award) supports up to 20 artists on a yearly basis, to invest time in the development of their practice.
Awardees include:
Nuala Ní Fhlathúin, Andrew Duggan, Tadhg Ó Cuirrín, Áine Ní Chíobháin, Clare Cashman, Andrea Rossi, Leonie Ferry, Caolfhoinn Ní Cheallaigh
The full list of awardees is available at https://ealain.ie/wp-content/uploads/2020/10/maoini-2020.pdf.
Source: Visual Artists Ireland News