Culture Night Consultations – Dublin, Cork and Galway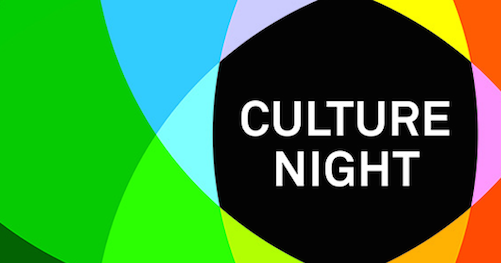 The Arts Council is holding a series of conversations on Culture Night in the New Year, which will take place in Dublin, Cork and Galway.
Culture Night has expanded to towns and villages across Ireland since its origins in Temple Bar in 2006 by Dublin City Council. In 2019 it was reported that 4,000 free events reached 400,000 people across Ireland, making it one of the most recognisable and anticipated national dates in the Irish cultural calendar. Culture Night will reach its 15th year in 2020 and is due to take place on Friday 18 September.
Following the recent decision to move Culture Night over to the Arts Council, this series of conversations offers a forum for the arts and culture sector to discuss their involvement in the national event and for the Arts Council to listen to ideas and any concerns. Each event is in association with the respective local authority. Following its establishment by Dublin City Council, local authorities have played a considerable role in the development of Culture Night nationally.
The conversations will take place on the follow dates and places.
Galway – Tuesday 28 January, 11am to 1pm, Galway County Council register here
Cork – Monday 3 February, 11am to 1pm, Clayton Hotel register here
Dublin – Wednesday 5 February, 3pm to 5pm, Smock Alley register here
Attendees should register on the Eventbrite links provided.
Source: Visual Artists Ireland News