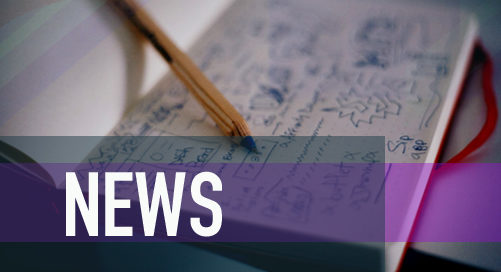 From Goethe-Institut Irland
27 October 2023
International artists take residence in Dublin, Berlin, San Francisco and Lagos to explore quantum technologies through the lens of art.
The Goethe-Institut Irland has today (27.10.23) launched Studio Quantum, a new international artist-in-residence programme and event series, which explores emerging quantum technologies through the lens of art.
Run by the Goethe-Institut in partnership with Trinity College Dublin, CONNECT – the SFI Research Centre for Future Networks and Communications, Trinity Quantum Alliance, Project Arts Centre, and The Douglas Hyde Gallery of Contemporary Art, the residency programme and accompanying event series are designed to explore the future impact of quantum technologies.
The residency programme officially commences this week with four two-month pilot residencies, including two residencies in Dublin. Artists were nominated for the pilot phase of Studio Quantum by a group of experts based in Dublin, San Francisco, Lagos and Berlin, and selected by an international jury.
The successful artists for the 2023 Studio Quantum residencies and the corresponding locations are:
Dublin: Berlin-based kennedy+swan, which comprises the work of the two artists Bianca Kennedy and Swan Collective. kennedy+swan explore the future of evolution and its impact on plants, animals, and humans. During their time in Dublin, the artists plan to develop a virtual reality (VR) experience that revolves around AI, quantum and healthcare.
Lagos and Dublin: Ìfẹ́olúwa Ọ̀ṣúnkọ́yà, a Nigerian creative technologist and Extended Reality developer, whose work revolves around innovation, space and visual storytelling. He will be spending the first part of his residency in Lagos before coming to Dublin in the new year to explore a proposal around a VR performance experience involving movement directed by quantum circuits.
San Franciso: Irish-Swedish artist, curator and music composer, Edy Fung, whose interests focus on the origins of machine electronics and the information revolution. Her proposal consists of a sound installation and experimental (music and graphic) scores to explore new methods of artistic production using quantum technologies. This residency is in partnership with 'Djerassi Resident Artists Program' in California.
Berlin: Internationally acclaimed contemporary artist and futurist Amy Karle from San Francisco, who specialises in emerging and exponential technologies. Amy will participate in a Berlin Science Week event and meet local and international partners. The second part of her residency will take place online. During this time, she will research the symbiotic relationship and reciprocal opportunities between quantum technology, artificial intelligence, biology, and explore the implications of their integration with our bodies and consciousness.
Speaking at the launch, Director of the Goethe-Institut Irland, Ulrike Gasser said:
"We are delighted to officially launch Studio Quantum and welcome artists kennedy+swan to Dublin today.

"Studio Quantum builds on the success of the institute's 'Living in a Quantum State' initiative, which, through events in Dublin, Berlin, London and Beijing, engaged audiences in conversations around the future impact of quantum technologies. With Studio Quantum, we are now expanding these conversations and connections within our global network. The multidisciplinary programme serves as a bridge, connecting artists and audiences with longstanding partners in technology, culture, science, and education. It fosters an open and dynamic dialogue at the intersection of quantum technologies and the arts."
Provost of Trinity College Dublin, Dr Linda Doyle, who was a member of the jury who selected the artists for the 2023 Studio Quantum residencies, and who was previously Professor of Engineering & the Arts in Trinity, commented:
"Quantum technologies have the potential to be hugely transformative, particularly when the interplay with AI is factored in.

It is really important that these powerful technologies are explored by artists, who frequently introduce a strong human-centric dimension. The role of the artist is more than simply mediating the technology, but actually interrogating it. I am looking forward to seeing how the Studio Quantum artists achieve this."
Studio Quantum events programme
The residencies will be accompanied by a public events programme. Events scheduled for the coming weeks include:
The virtual colloquium 'Exploring Quantum Through Art and Design', organised by Berlin University of Arts in collaboration with Studio Quantum. The colloquium commenced on 19th October and will take place (almost) every Thursday until 17th February 2024. Online participation is open to all.
'Daring to Explore Quantum Creativity', an evening of  conversation and performance around the potential of quantum creativity, which will take place on Wednesday, 8th November as part of Berlin Science Week. The event will take place in the Einstein Center Digital Future in Berlin and is a collaboration between the Goethe-Institut, University of the Arts and Roman Lipski Studio.
The panel discussion 'Art as a Critical Compass Through Quantum Technologies' as part of the inaugural Beta Festival of art and technology in Dublin. The panel will take place at 4pm on Saturday, 4th November. The event is free of charge. For further information, visitgoethe.de/quantum.
An evening of conversation and sound, exploring material quantum temporalities, with renowned interdisciplinary theorist Prof. Karen Barad; visionary artist Rasheedah Phillips; and Camae Ayewa of Black Quantum Futurism. The event will take place in San Francisco on 22nd November and a recording of the event will be made available online.
For further information, visit www.goethe.de/quantum

Source: Visual Artists Ireland News