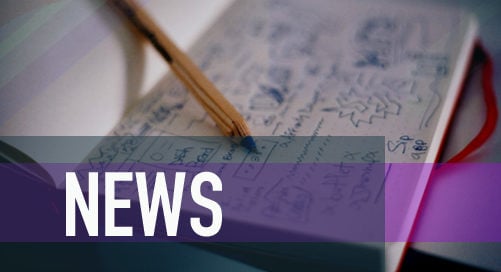 From the Department of Tourism, Culture, Arts, Gaeltacht, Sport and Media.
11 October 2023
The Minister for Tourism, Culture, Arts, Gaeltacht, Sport and Media, Catherine Martin TD, Minister of State for Sport and Physical Education, Thomas Byrne TD, and the Minister of State for the Gaeltacht, Patrick O'Donovan TD, today (11 October) announced details of €1,171,176,000 gross funding allocated to the department in Budget 2024. These new funding streams and measures run in parallel to, and in addition to, the wider, all-of-society Cost of Living support measures announced by the Government yesterday (10 October).
Minister Catherine Martin said:
"The sectors overseen by my Department have great impact across society and they have shown extraordinary resilience in the face of, first, the Covid-19 crisis, and then increases in the Cost of Living. It has been a priority throughout my term as Minister to ensure that we can respond to these, and other, challenges in a robust and sustainable manner."

"Budget 2024 maintains and increases funding across a wide range of key initiatives. Our support for artists and arts workers continues, with increased funding for the Arts Council and Culture Ireland, as well as ongoing support for Creative Ireland and the Basic Income for the Arts Pilot Research Scheme. A new pilot scheme for capital support in the arts and in the Night-Time Economy will build on our successes in developing a vibrant cultural landscape in Irish cities, towns and villages."

"Ireland's triumphs on the global stage with "An Cailín Ciúin" and "The Banshees of Inisherin", proves this island is firmly positioned as a world leader in filmmaking, and this year's increase to the Section 481 film tax relief scheme will ensure that Ireland remains one of the most attractive locations for high-quality, high-value international film and television projects. The Media Fund will also support the wider broadcasting and media landscape, and to consolidate the development of Cúla4, the first Irish Language TV channel for young people, TG4 has been allocated increased support again this year to help deliver on their ambitious strategy. This brings TG4's total funding to €57m, a total increase of almost €20m since I began my term."

"Of course, diversity, inclusion and equality is a key cross cutting priority I have championed within my department since taking up my role as Minister. The doubling of funding for women's sport, on top of funding to support access for disadvantaged children to summer colleges are particular highlights this year among an array of funding and measures that will strengthen and support the sectors of Tourism, Culture, Arts, Gaeltacht, Sport and Media into the future."
Minister Thomas Byrne said:
"Budget 2024 marks a step change in funding for the Women in Sport programme. In what has been a wonderful year for women's sport, the increased funding of €2m for Women in Sport is reflective of the Government's commitment to ensure that we continue to provide increased opportunities for female participation in sport at all levels. 2024 is an Olympic year and I am announcing a €1m increase in funding for our high-performance programme, as we look to support our athletes on the road to Paris, and continue to develop the coaching and pathways support envisaged in our National High Performance Strategy. In recognition of the increasing pressures that our sporting organisations are under, I am announcing €2m in additional core funding to support them in carrying out their valuable work. Additional funds will also be provided to Sport Ireland to progress the National Sports Policy and to support programmes which assist those with a disability and the most disadvantaged in our society to actively participate in sport."
Minister Patrick O'Donovan said:
"The funding announced today in Budget 2024 will support this Department's commitment to strengthen the use of the language in Gaeltacht areas, as well as increase its daily usage all across Ireland. In particular, funding for young people from socio-economically disadvantaged backgrounds to attend Gaeltacht summer college courses will open up Irish as a living language to a whole new cohort of ambassadors and advocates. The increase in funding for the implementation of the Official Languages Acts 2003 to 2021 will also go a long way towards increasing the Irish language customer experience, empowering Irish speakers to use the language in all aspects of their daily life – particularly in their dealings with the State."
Key highlights of Budget 2023
Arts and Culture
The Department's Arts and Culture programme aims to promote and develop Ireland's world class artistic and creative strengths at home and abroad, maximising their societal and economic value for the country, and supporting Arts and the entertainment sector to develop and grow.
• Record funding of €134m for the Arts Council in 2024 will build on recent successes in the sector
• The highest level of funding for Culture Ireland since its establishment will support more Irish artists to launch and develop their careers on an international stage
• A new pilot capital support scheme for Arts, Culture and the Night Time Economy will continue the development of vibrant late night arts and culture scenes in Irish cities, towns and villages as well as additional capital to assist in the provision of building and equipment needs, artists workspaces, and adapting facilities to reduce energy needs and carbon footprints
• Increased funding of €1.5m for Screen Ireland will support the audiovisual industry to build and expand capacity, to deliver on strategic objectives, to take account of inflation on the value of supports, provide additional staff resources in Production and Development, and Audience Development, as well as providing a targeted international marketing campaign to highlight the improvements to Section 481 announced by the Minister for Finance
• In conjunction with Minister for Finance Michael McGrath, changes to Section 481 tax relief will further enhance Ireland's attractiveness as a location for major international film and television projects, building on the remarkable success of "The Banshees of Inisherin" and "An Cailín Ciúin". In particular the increase in the cap to €125m will restore Ireland's ability to attract high-value, internationally mobile audio-visual projects that will generate significant employment and skills development opportunities for Irish crew
• Basic Income for the Arts is funded for the second of three years of the pilot. Research will be published shortly setting out the impact on the lives of participants to date
• Increased funding for the Safe to Create Programme that supports all artists and creatives that will allow Minding Creative Minds to provide new dedicated HR, Mediation, Legal & Financial advice to the creative sector, creative therapies, dedicated mentoring & career services as well as an information campaign on its serious trauma counselling service.
• Further support for Creative Ireland, to implement projects under the expanded Creative Climate Action Fund will underpin the Department's commitment to building for a better future through supporting participation in creative cultural activity
• Additional support for Comhaltas Ceoltóirí Éireann
• Our National Cultural Institutions and other approved bodies will benefit from an increase in the tax relief on donations further incentivises donation to strengthen our national collections. The cap on the relief under the scheme will increase from €6m to €8m next year
• Other support for the National Cultural Institutions for programme, learning and outreach activities
Source: Visual Artists Ireland News