Golden Thread Gallery Launches Buy Local Art Campaign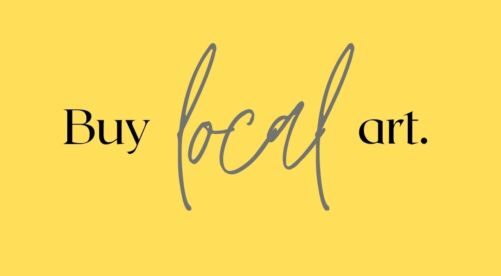 Artists deconstruct the taken-for-granted narratives of our lives, our histories and our beliefs. Golden Thread Gallery is deeply connected to local visual artists, and they've seen over this past year how many of them faced losing livelihoods, as galleries, museums and shops closed, exhibitions and art fairs were cancelled, and many of the ways in which artists make a living alongside their creative practice were curtailed.
To continue to support local visual artists, Golden Thread Gallery want to share their online platform to showcase work that artists have for sale.
Over the next months, Golden Thread Gallery invite local visual artists to send an image of their work, along with a link to their website and/or retail platform through which it can be purchased.* Golden Thread Gallery will share the images and links on a page of their website, and promote this 'Buy Local' campaign across online channels to growing audiences.
We're fortunate in Northern Ireland to be home to myriad talented, imaginative and daring artists of all kinds, from sculptors to musicians, actors to potters, weavers to dancers, poets to painters. And while we all know that culture has a value far more than simply its price, right now the best way to protect and support artists is to make sure they can afford to keep creating.
So, artists: send Golden Thread Gallery your work to share! And anyone looking to help our cultural landscape survive a very tough year, or for a special gift, or simply for something beautiful – browse the wonderful artwork below!
Source: Visual Artists Ireland News