Maeve Mulrennan Joins Cork County Council Arts Office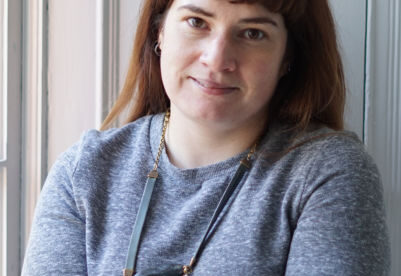 Cork County Council Arts Office are delighted to welcome Maeve Mulrennan who has joined as Assistant Arts Officer. In this role she will be working with the Library and Arts Services team to develop and produce creative engagement opportunities for people living in the County. This will include the Cork County Creative Ireland Programme and developing projects with artists and arts organisations in all artforms.
Her previous employment was with Dublin City Council Culture Company from 2018 to 2020, where she was the Venue Co-ordinator in Richmond Barracks and prior to that a project manager for DCCCC's The National Neighbourhood programme. Maeve was the Head of Visual Art in Galway Arts Centre from 2006 – 2020. While in this role she developed the Visual Art gallery and engagement programme, specifically working with young people aged 14 – 23 through Red Bird youth arts Collective, Ireland's first youth-led visual arts collective for young people. She was also a Creative Associate as part of the national Creative Schools programme from 2019 – 2020, representing Galway Arts Centre. She has also completed several independent projects with EVA International, Dun Laoghaire – Rathdown County Council, and Butler Gallery, amongst others. One of her favourite projects was Public House, a residency for artists supported by Kildare County Council Arts Service based in her family's bar. She was one of the founding members of Engage Art Studios in 2004, where she worked as administrator until 2006.
Maeve is a board member for Galway Community Circus and Askeaton Contemporary Arts. She was previously on the Board of Directors for TULCA Festival of Visual Art.
She has an MA Vis Arts from IADT Dun Laoghaire, h.Dip Arts Administration from NUI Galway, BA hons. in Fine Art (Painting) from Limerick School of Art and Design and a BA hons. in English Literature, Sociology & Politics from NUI Galway. 
Maeve can be contacted at maeve.mulrennan@corkcoco.ie or at 021 4285000 ext. 6970
Source: Visual Artists Ireland News