Miranda Driscoll to Step Down as Director of Sirius Arts Centre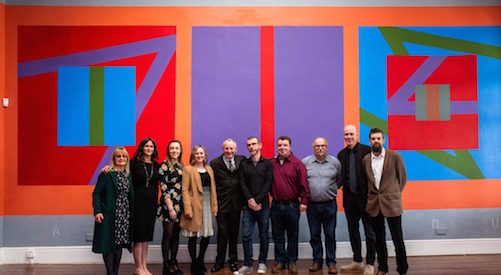 Sirius Arts Centre (Cobh, Co. Cork) has grown exponentially over the last thirty years through the hard work of its staff, management and board. In recent years this has been led by the ambitious work of its Director Miranda Driscoll who has further extended Sirius Arts Centre's national and international profile, built valuable partnerships, increased visitor and participant engagement and undertaken significant improvements to the heritage building that it is housed in. Miranda will be leaving at the end of 2019 to develop new projects elsewhere.
Speaking about her departure, Miranda has said 'it is with regret that I will be stepping down from my role at Sirius Arts Centre after a tremendous five years in Cobh. I would like to express my sincere thanks to the Board and staff for their hard work, support and encouragement and to the many stakeholders, partners and artists whom I have worked closely with since 2014. I hugely appreciate the opportunities that Sirius Arts Centre has provided me professionally and it has been a privilege to work in such a beautiful space.'
Miranda's departure leaves the board of Sirius Arts Centre with the challenge of finding a new Director that can continue to drive its vision and move it forward. They will be opening applications for this role in early October.
Image – From left: Mary O'Dea, Miranda Driscoll, Rachael Spencer, Claire Ryan, William Maloney, Jason Hollywood, Patrick Mulcahy, Patrick Carroll, Glen Barry and Brian Mac Domhnaill at Sirius Arts Centre, with Brian O'Doherty's One Here Now murals 2018.
Source: Visual Artists Ireland News