Sandra Johnston Announced as Recipient of the O'Malley Visual Arts Award 2020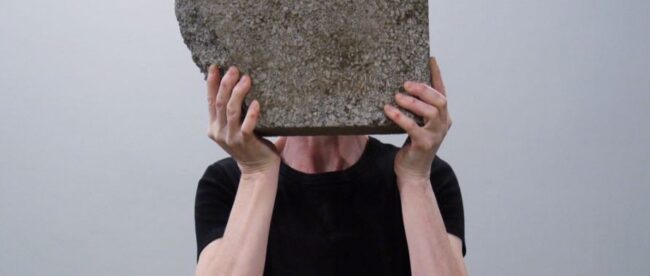 The Irish American Institute and the Judges for the 2020 O'Malley Visual Arts Award Christina Kennedy, Irish Museum of Modern Art, Donal Maguire, National Gallery of Ireland and Catherine Marshall, art historian, writer and curator are pleased to announce that Sandra Johnston has been selected as the 23rd winner of the O'Malley Visual Arts Award.
Sandra Johnston is widely known in Ireland and abroad for her live art and space-responsive performance work. She is a founder member of the live art and performance collective, Bbeyond. The judges were excited about the range of art practices that came to their attention this year. To say that selecting one from among them was difficult is an understatement.
The exhibition, Wait it Out, combined live performance, newly commissioned video work and historic work reflecting on twenty-five years of practice-based research that explores creativity in response to trauma and vulnerability. The artworks offer personal responses to the troubles in Northern Ireland and elsewhere with a potential for cross-referencing with specific historical events that have significantly shaped the standpoints conveyed within them. The new commissions involved fresh collaboration with Alastair MacLennan and Richard Ashrowan with whom she began to work in 2009.
Wait it Out was commissioned and produced by Project Arts Centre, Dublin with support from the Irish Museum of Modern Art Production Residency and the Arts Department, Northumbria University, Newcastle upon Tyne, UK.
The O'Malley Visual Arts Award of €5,000, which began in 1989 and has been offered either annually or biannually since then, is given to established artists who have made a significant breakthrough in their practice in the preceding two years.
For further information please contact Catherine Marshall, email catherinemarshall5@yahoo.com, tel. 086 8123633
Source: Visual Artists Ireland News