Culture Ireland Announce Recipients of €400,000 in Funding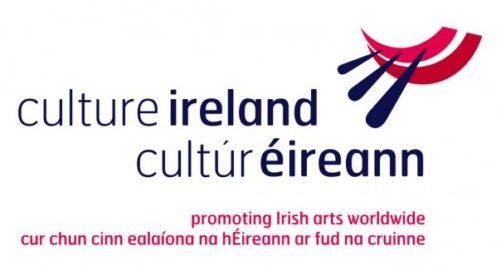 The Minister for Media, Tourism, Arts, Culture, Sport and the Gaeltacht, Catherine Martin T.D., has announced over €400,000 in funding for the promotion of Irish arts globally.
Minister Martin, announced funding of over €400,000 for the promotion of Irish arts globally in 2020 and into 2021 by Culture Ireland. The funding is to support Irish artists and arts organisations to present projects, covering dance, literature, music, opera, theatre and the visual arts internationally.
Announcing the awards Minister Martin said:
"This funding for Culture Ireland to promote Irish arts and culture worldwide and generate new opportunities for Irish artists to present their work globally is reflective of Global Ireland 2025 and the ambition to double Ireland's global footprint, which forms part of the Programme for Government. I am focussed on supporting the arts and culture sector to achieve a sustainable recovery and, to achieve this, Irish artists need to reach the global marketplace and audiences around the world. It is more important now than ever that we support our artists who have built Ireland's strong global reputation for creativity."
Culture Ireland has traditionally focused on supporting artists to travel to present their work to audiences worldwide but for the remainder of 2020, the supports have been re-imagined to allow for the presentation of Irish arts online. Highlights of the online projects being funded include performances by 18 Irish acts over a 12 hour period at a virtual Irish stage at Philadelphia Folk Festival, and the presentation of Irish artists at "Milwaukee Irish Fest at Home", both in August when Irish bands traditionally undertake major US tours. The Irish authors who will have an online presence at Edinburgh International Book Festival include many of Ireland's award winning writers such as Sebastian Barry, Colum McCann, Eoin Colfer, Anne Enright, Sinead Gleeson and Sarah Crossan.
As many significant international venues programme work for a year or more in advance, support of artists' travel in 2021 has been awarded to allow for forward planning. There will be a strong engagement with Britain with the presentation of Handel's 'Acis and Galatea' by the Irish Baroque Orchestra at the Wigmore Hall, London, in March 2021, and the presentation of Bajazet by Vivaldi co-produced with Irish National Opera and Irish Baroque Orchestra at Linbury Theatre, Royal Opera House, London in May 2021 as well as an exhibition by Niamh O'Malley at John Hansard Gallery, Southampton, March – May 2021. Dead Centre theatre company will tour to Oxford as well as in Europe with two shows and further afield, John Gerrard's Mirror Pavilion will be shown at the 13th Gwangju Biennale, Gwangju, Korea, February 2021, following its presentation as part of Galway 2020.
The Culture Ireland Showcase Programme is critical for reaching international presenters and generating new touring contracts for Irish artists. The series of re-imagined showcase events planned for the Autumn includes an artists' online pitching initiative as part of Dublin Fringe Festival and online presentation of rock indie bands to international programmers as part of Ireland Music Week, delivered by First Music Contact.
Please see www.cultureireland.ie for the full list of supported projects.
The next deadline for receipt of Culture Ireland grant applications is 15th October 2020, i.e. applications for funding to present work internationally from 1 January 2021 onwards have to be submitted by this date.
Source: Visual Artists Ireland News