Folk Radio Will Go Live on 87.9 FM in Feb 2020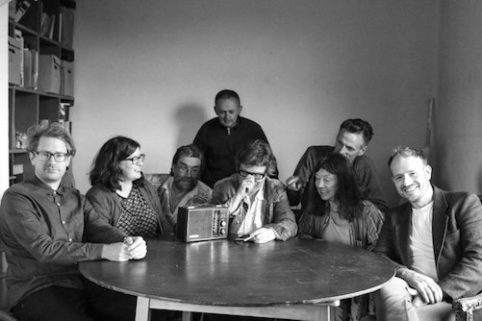 Folk Radio is a public art project in the form of a new artist-led radio station based at X-PO in Kilnaboy, a village in the heart of the Burren community in Co. Clare, and is commissioned through Clare County Council's Gaining Ground programme.
Folk Radio engages the wider and existing communities active in and around X-PO. This former post office is a site for cultural and community exchange, initiated as a public art project in 2007 by artist Deirdre O'Mahony.
Today its numerous activities include a weekly singing meet-up, skills exchange workshops, historical talks, a film club and a mapping group, all run by volunteers from the area.
Led by artist Tom Flanagan, the X-PO community are in the process of making sound recordings, audio works and programmes exploring the hinterlands of North West Clare.
Podcasts of original sound works and events including the X-PO Heritage Talks series will be added to thier site as the project progresses and can be found on the Listen/Watch page.
Folk Radio will go live with analogue FM radio broadcasts in February 2020 over a set period of 14 days.
The FOLK RADIO live broadcast will run 24 hours a day on 87.9 FM. On Saturday 8th of February the public are invited to the X-PO for a live radio broadcast that will include lively panel discussions, interviews, live performance and music from 1-4pm.
Source: Visual Artists Ireland News