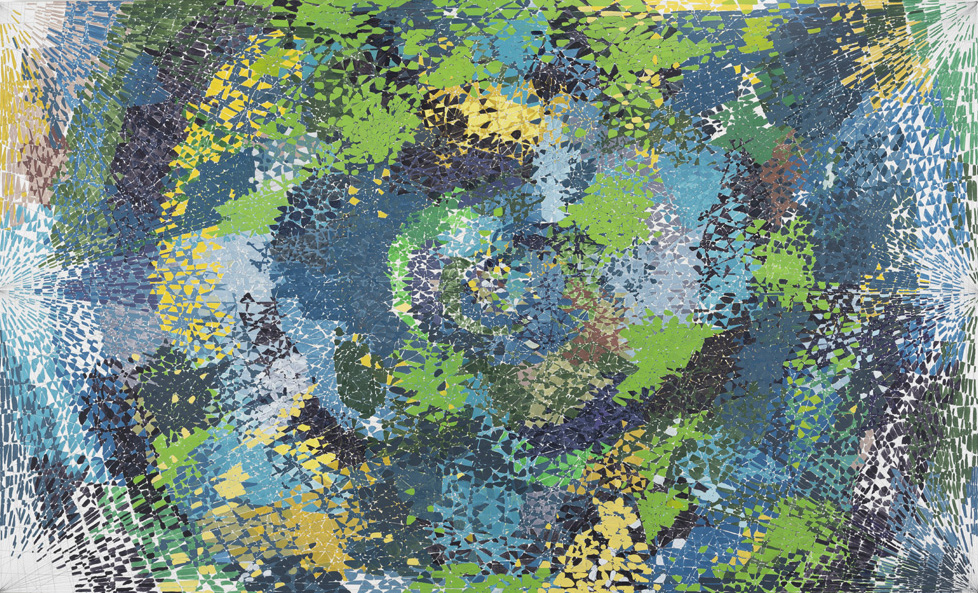 Butler Gallery, Kilkenny
17 March – 12 May 2019
'Poulaphouca' at the Butler Gallery is Sam Reveles's first large-scale solo exhibition in Ireland. The fourteen works on display in the four adjoining galleries include Reveles's most recent paintings and works on paper. The exhibition is a journey of an experience which demonstrates the development and shifts in Reveles's work over the last few years.
In the first gallery space, one of the artist's earlier works, Cill Rialaig 2, is an elemental example of his previous 'grey' period. The paper is approached episodically; an underlay of grey wash is erased … Read the rest