MATT PACKER INTERVIEWS MERVE ELVEREN, CURATOR OF THE GUEST PROGRAMME FOR THE 39TH EVA INTERNATIONAL, TITLED 'LITTLE DID THEY KNOW'.
Matt Packer: The artist list for the Guest Programme of the 39th EVA International has recently been released. Could you give further details on what visitors can expect from the programme?
Merve Elveren: The Guest Programme of 39th EVA International, titled Little did they know, will aim to explore the strategies of collective action and gestures of survival from the recent past and to test these attempts in the present. Rather than delivering a historical survey, I see this as an opportunity to look at small – and usually fragmented – stories of individuals or groups across different geographies that challenged political histories in ways that don't usually resonate in the larger narrative. To open this a little bit, I can talk about four research projects invited to the Guest Programme. Derry Film and Video Workshop (DFVW) is a collective established in 1984 in Derry, which was active until the early 1990s. It was formed around the urgency of documenting the discussions on gender, class, self-representation and resistance. A newly digitised archive of DFVW will be curated for the Guest Programme by Sara Greavu in collaboration with artist Ciara Phillips. In addition, Sexuality of A Nation: Lionel Soukaz and Liberation Politics will be centered on consciousness-raising sessions programmed by Paul Clinton. It will look at experimental films from the 1970s and 1980s by French gay liberation pioneer, Lionel Soukaz. Researcher Erëmirë Krasniqi will curate The Reconciliation of the Blood Feuds Campaign, 1990-1991, an oral history project from Kosovo, reflecting the memories of families who forgave and people who initiated the campaign. And lastly, Asia Art Archive's archive on Keepers of the Waters, a community-based water activism initiative, founded by Betsy Damon, will focus on the initiative's 1995 and 1996 events that took place in Chengdu and Lhasa. Alongside these research projects, there will be 21 artistic responses, including new commissions and a number of ongoing works, opening up the questions raised by these projects and unfolding different dialogues.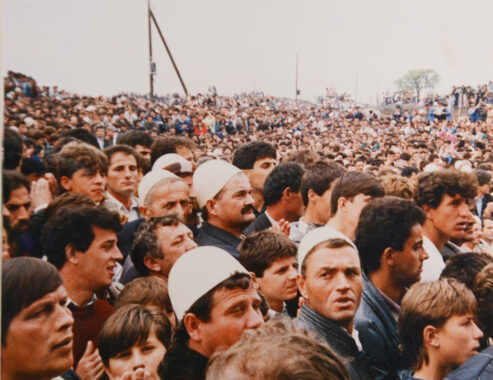 MP: COVID-19 arrived in the midst of the development of the programme and it has since changed some of our plans. We decided to take an approach of delivering the biennial across three phases, which could allow us to be sensitive and responsive to public health protocol, changed public behaviours and international travel restrictions. These pragmatics have also created a new set of challenges and opportunities at a curatorial level. Could you explain how the three-phase revision of the 39th EVA International has affected your approach to the Guest Programme?
ME: The pandemic definitely made visible – and aggravated – the challenges and concerns in artistic circulation. Time-based events were greatly impacted by this situation. Given the uncertainty for the coming months, which could possibly extend into 2021 as well, the phased approach was a necessary compromise for all of us. At a curatorial level, I'm sure we will face quite a lot of difficulties along the way and I don't have ready-made solutions to all of them. However, as you mentioned, delivering the biennial with all of its components across three phases will allow us to be more realistic and sensitive to the circumstances we all find ourselves in. Rather than ignoring the existence and the consequences of the crises, or suspending the programmes to an unknown future, we can be responsive to the current needs and expectations of the participants, the team behind the organisation, and also of EVA's audiences. I believe it is important to build intimate relationships and to realign the exhibition accordingly. The current circumstances made this conversation possible.
Also, the artists and curators invited to the Guest Programme all work in research or archive-based projects that require a certain criticality on how to visualise the research; and they all have interest in rethinking the exhibition formats in general. So, the programme can be easily scattered across different platforms and phases – as easily as it was going to initially come together under one roof. As I said, we will face day-to-day challenges, but we'll rethink and adapt as we go. The first phase of Little did they know will be between 18 September and 15 November 2020, including works from Yane Calovski, Eirene Efstathiou, Michele Horrigan, Melanie Jackson and Esther Leslie, Driant Zeneli, and the representation of Women Artists Action Group's 1987 Slide Exhibition. The second phase will follow in Spring 2021, while the third and final phase will happen in Autumn 2021. We'll also be working on a website dedicated to the Guest Programme that will help bring some coherence to the overall programme.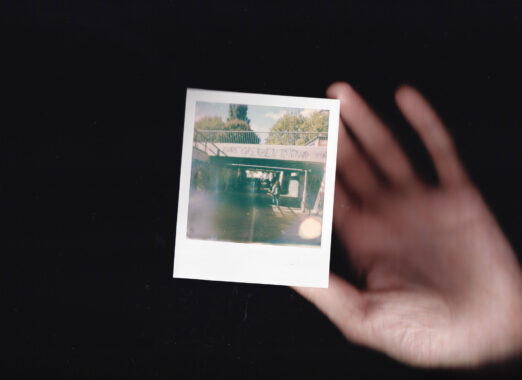 MP: The history of EVA has been a history of connecting international curators to the local and national context of Limerick, and in situating this context within broader cultural and political discourse. I'm interested in your sense of doing that in the development of the Guest Programme, and how those kinds of local-international relationships might change in the near future?
ME: During the research process, we think, we negotiate, and we act together with the artists and the collaborators from different contexts. It is a long process but ultimately, it is a mutual one. My role as the curator is to bring this experience into a temporary space, and hope that it can stimulate long-term discussions with the audience as well. The reality of the past few months showed us that there is still a possibility to focus on small-scale, independent initiatives, to build a stronger relationship with the local scene and, at the same time, to be globally connected.
MP: Based on what you've encountered during your research in Ireland, what do you think the arts sector here can learn from the Turkish context? And vice versa?
ME: I had a great introduction to the art scene in Ireland. Apart from Limerick, I've visited several cities and a range of institutions in those places. What I find exciting and inspiring is that the art scene in Ireland is decentralised. In my opinion, this model may offer a variety of opportunities for local actors and outside visitors. It not only makes possible various modes of collaboration, through the sharing of knowledge and resources, but it also supports small-scale initiatives and independent spaces. The model in Turkey is quite the opposite. These are two different realities, of course, so it's hard to compare, but EVA is a unique opportunity for me to experience this model and to learn from it. On the curatorial level, the impact and the results of this exchange are yet to be seen.
Merve Elveren is a curator based in Istanbul. Matt Packer is director of EVA International.
The first phase of the 39th EVA International will open in venues across Limerick city from 18 September 2020.
eva.ie