JOANNE LAWS INTERVIEWS CURATOR RAOUL KLOOKER, AHEAD OF HIS VAI EVENT IN FEBRUARY.
Joanne Laws: Perhaps you could begin by discussing your background and training?
Raoul Klooker: I first studied Middle Eastern Studies and Arabic for two years but changed my major to History of Art and added a second minor, History of African Art. At the time I was working in a queer activist group that was based in the student union's building. While in the final year of my BA, I co-curated a group exhibition on queer genealogies in contemporary art at nGbK in Berlin. Before working on that exhibition, it never occurred to me that curating could be an actual job option. An English friend of mine told me to apply to the Royal College of Arts's Curating Contemporary Art MA programme, rather than doing an MA in History of Art in Germany. I was lucky to get some financial support through a German government scholarship, which covered a large part of my tuition and living costs and enabled me to co-run a project space on the side, called clearview.ltd.
JL: Can you describe your previous involvement with the Counter-Histories film programme at Tate Modern?
RK: I began working on the 'Museum of Clouds' programme (as part of Counter-Histories) while doing a curatorial internship at Tate Film with Andrea Lissoni and Carly Whitefield in 2018. The internship was supposed to be six months long, but got extended by four more months, so I could work on the screening series. Andrea came up with the title while thinking about an interconnected group of filmmakers, curators and programmers who have been collaborating and making films together in different constellations over the last ten years, without every formally establishing themselves as a movement or a fixed network. I researched the works of Gabriel Abrantes, Basma Alsharif, Alexander Carver, Benjamin Crotty, Mati Diop, Beatrice Gibson, Shambhavi Kaul, Laida Lertxundi, Matías Piñeiro, Ben Rivers, Ben Russell, Daniel Schmidt, Ana Vaz and Phillip Warnell (this list could have been longer of course, but we had to end it somewhere), and came up with different combinations of their films.
I looked at the ways in which these artists actively collaborated by co-directing, sharing resources, or even acting in each other's films. We also focused on common themes and shared formal interests that emerged when looking at these artists' solo works together. In the end we grouped the films into six short film screenings, each with a different theme. We also invited as many of the included artists as possible, as well as a number of international film programmers and writers who have championed these artists' works in recent years. During the screening programme at Tate in October 2018 they came together to publicly discuss their shared ideas and ways of working for the first time.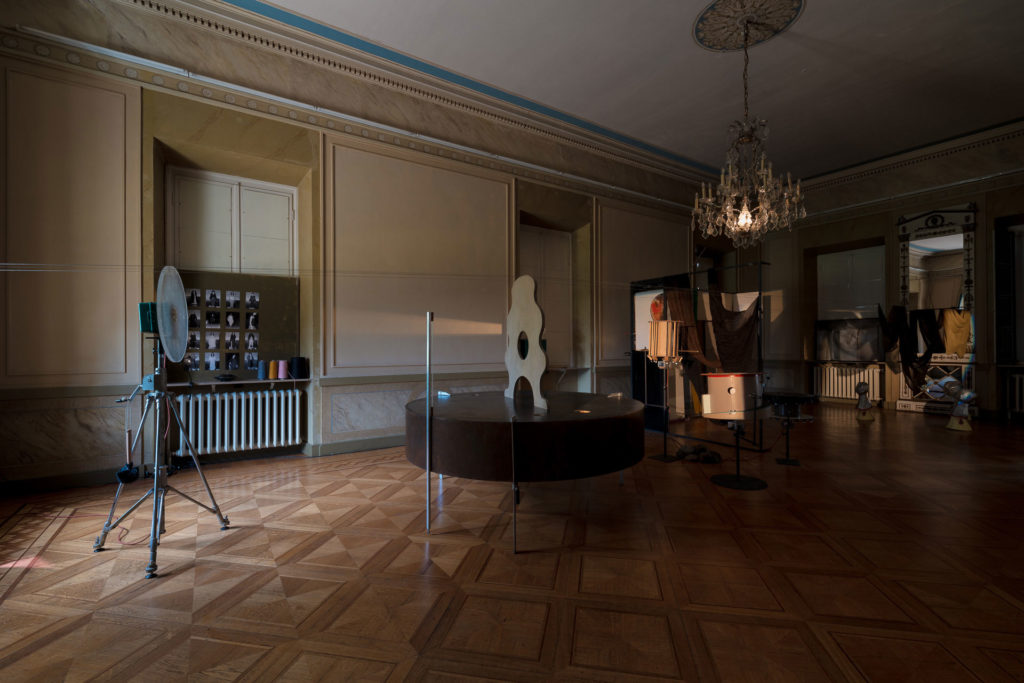 JL: What is your current role at The Kunstverein Braunschweig?
RK: I'm an assistant curator, working alongside a curator and the director. As a small team of three curators, delivering eight exhibitions per year across two buildings, we collaborate on bigger exhibitions and also get to curate our own projects every year. I'm also in charge of the Kunstverein's press and social media, while my colleague manages the institution's learning programme. The first project I worked on in Braunschweig was a group show focusing on collaborative art practices. I curated a display of two film series by the anonymous Mexican collective, Colectivo Los Ingràvidos, and invited the Berlin-based group, Honey-Suckle Company, to produce a new installation of automated instruments, photography and sculpture, which was their first institutional show in over ten years.
The first solo exhibition that I have curated at Kunstverein Braunschweig is 'Dwelling' by Richard Sides, which opened on 6 December 2019 and will remain on show until 16 February. For this exhibition, Sides has built an entire wooden house within the gallery space. Inside the house, is a screening of an experimental fictional documentary. Sides also constructed a faux concrete wall outside the building which makes it look like our garden has been privatised and turned into a real estate development. Next summer I'm organising a solo project by Markues, a Berlin-based artist who is currently researching the history of a now closed Berlin bar that had been putting on cabaret shows by trans women and cross dressers for 50 years, between 1958 and 2008. Later this year, we're also going to be presenting a solo exhibition by Gili Tal.
JL: In terms of your ongoing curatorial research, which art historical and contemporary themes/discourses are you particularly drawn to?
RK: I've been interested in the ways in which queer culture and queer history can be represented in contemporary art exhibitions and institutions. I co-curated a group show in 2016 that was specifically looking into the ways in which queer discourse can reframe artistic genealogies. I think a driving motivation behind this was the very patriarchal art school system in Germany, in which certain male painters have passed on their status as genius enfants terribles to their straight male students/assistants, while often reproducing sexist and homophobic attitudes.
Although queer art is a recurring interest of mine, I wouldn't say it's my main specialism. Recently, I've worked with a lot of different artists who work across site-specific or reproducible media to think about the ways in which neoliberalism affects our consciousness and the culture we live in. Even though artists like Colectivo Los Ingràvidos, Richard Sides and Gili Tal are all from very different backgrounds, with very different practices, what is politicised in these artists' works is not (just) the themes or the content of their work, but also their material form.
JL: Are you interested in artist-led or collectivist exhibition-making practices?
RK: Even during the first curatorial project I was involved in I was part of a collective of five friends, organising a queer group show at nGbK in Berlin in 2015/16. When I joined the project space clearview.ltd in London a year later, the collective aspect of our work was even more important, as we lived together while putting together exhibitions. From the beginning, we actively decided that we would not publicly communicate who initiated each show or event. I don't want to romanticise artist-led spaces entirely, as they often require a lot of unpaid labour and self-exploitation. But I do think that project spaces are often the most interesting exhibition sites in bigger cities, because they can often be more spontaneous, experimental and politically outspoken than formal institutions. They also usually exhibit younger artists, whose work isn't as commercially driven. Working in bigger institutions is often a lot more hierarchical, by comparison.
Raoul Klooker is part of the curatorial team at Kunstverein Braunschweig in Germany.
On Friday 7 February, Raoul will deliver a presentation and group critique on Queer Artistic Practices during a day-long event at Visual Artists Ireland's Dublin office. 
kunstvereinbraunschweig.de
visualartists.ie
Feature Image: Richard Sides, Site-specific wall sculpture, 2019, installation view as part of 'Dwelling' at Kunstverein Braunschweig; photograph by Stefan Stark.